Introducing...
Our very first home bred puppies!
If you know us here at Kiseki Akitas you know what all we have been through to get this first litter on the ground. Here is who is staying here.

*DISCLAIMER*
We are very particular regarding whom we associate, and even more so with regards to whom we do breedings with, and give referrances to. If you have any questions please call us. PLEASE be careful who you deal with, not all breeders are as reputable or ethical as they claim.
****AVAILABLE****
For Show or Companion Home
Kiseki's Raised On The Radio
"Tuner"

He is in a bit of a awkward stage right now but he is looking pretty darn good!
4 1/2 months old.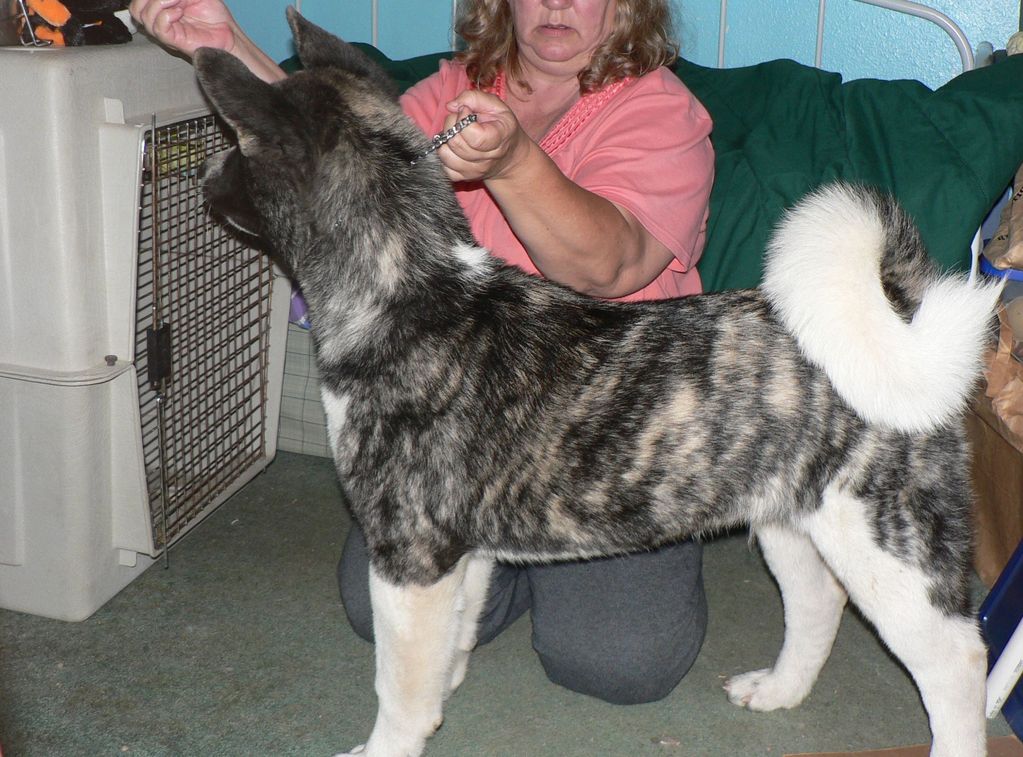 Tuner went to his first puppy match at 5 months old, and won BOS to his sister Journey.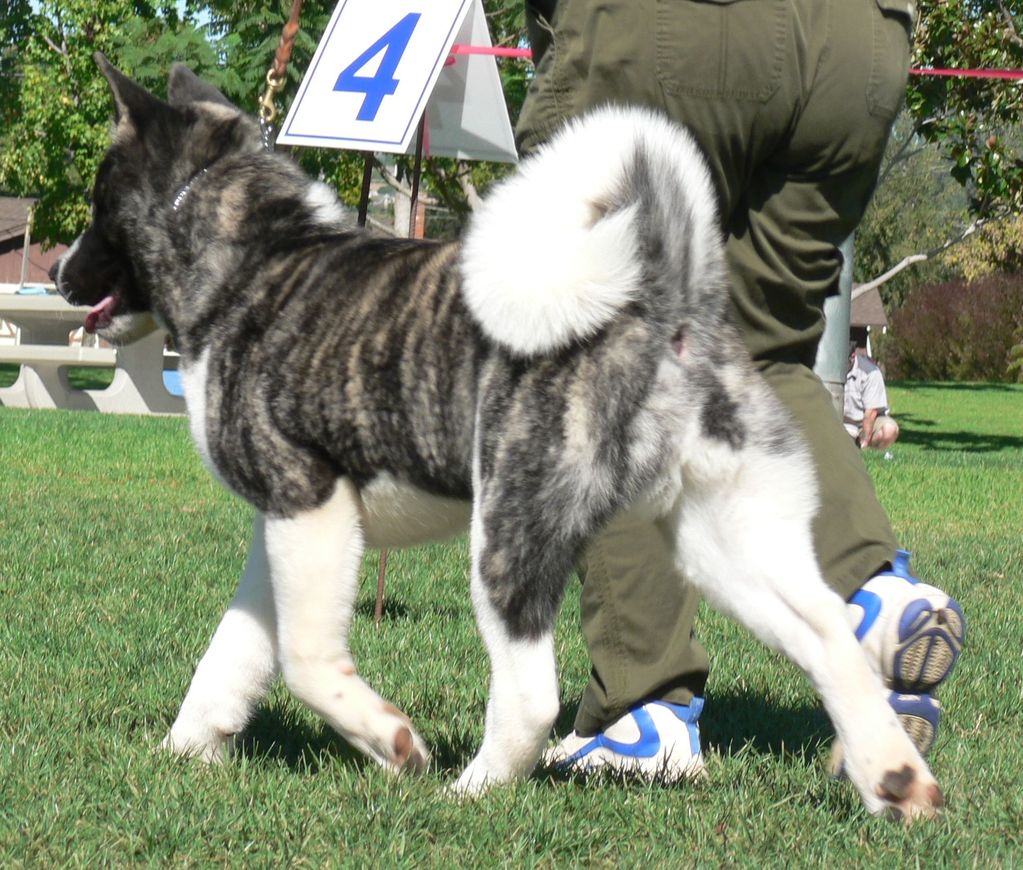 Tuner at 6 months old
Tuner 14 months old.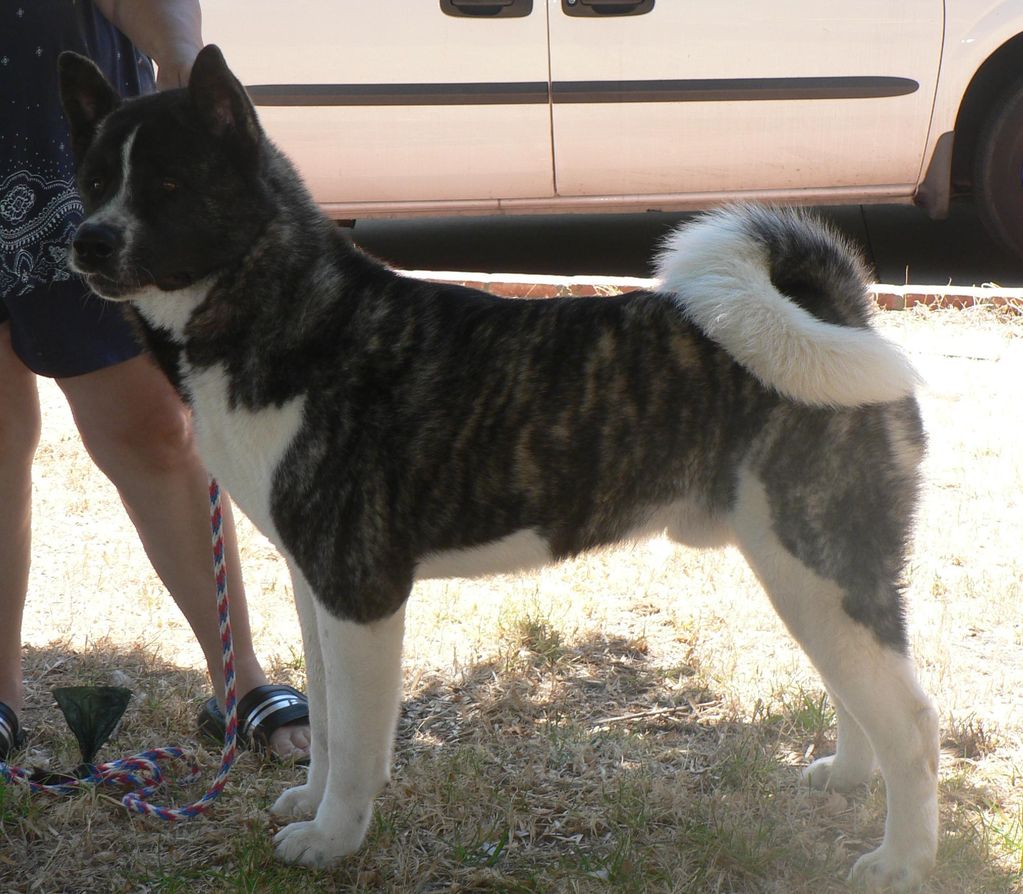 Breeders:

Linda Logan/Kiseki Akitas & C. Stanley

Owners:

Kiseki Akitas

DOB:

5 June 2010

OFA:

Hips: AK-14011E25M-VPI Excellent

Elbows: AK-EL2045M25-VPI Normal


Patellas- AKPA789/25M/P-VPI


CERF:

AK-363128/12

THYROID:

normal - no meds
**
Vetgen tested for coat length
-
SS carrying two copies of the short coat length gene
**
One week short of 8 months old & out at his first "Official AKC Show"
Tuner wins BEST IN SWEEPSTAKES!!
What a way to start a show career!

NEWS FLASH!!

Tuner takes Best Bred By & Best Bred By Group 3 @ Cabrillo K.C.!!

Thank you to my friend Susan for handling him!
Tri Valley Working Dog Club - Best In Sweepstakes-

Judge: Mr Glenn Bearss

Cabrillo Kennel Club
RWD/BBE/BBE Grp 3
Breed Judge: Mr. George Marquis
BBE Group Judge: Mr Frank Polamini




BISS Ch. Dream Hi's A Walk To Remember

"Logan"

CH Dream Hi's Maximum Momentum, AOM


CH Yakedo's Walk in the Pawprints

CH Minda's Now and Forever

CH Dream Hi's if My Heart Had Wings Yakedo ROM

Ch Dream Hi's This I Promise You ROMP

Ch Yakedo's Charged and Ready

Ch. Moonlight Kiseki's Kall Girl, CGC


"Vixen"

UK BIS/Multi BOB Winner

Am. Ch. Rossimon By The Boss, AOM, ROM

Redwitch Prince Consort at Stecal

Rossimon The Diamond Cutter

Ch. Moonlight K's Nikko Of Mikado CGC

Ch. Dragonfire Mikado Ichiban

Moonlight-Starfire Golden Dream