Introducing...
Our very first home bred puppies!
If you know us here at Kiseki Akitas you know what all we have been through to get this first litter on the ground. I think the name of this first pup has a lot more meaning behind it than just being part of the "Journey" theme for this litter. With that said, here is who is staying here.

*DISCLAIMER*
We are very particular regarding whom we associate, and even more so with regards to whom we do breedings with, and give referrances to. If you have any questions please call us. PLEASE be careful who you deal with, not all breeders are as reputable or ethical as they claim.
Kiseki's Don't Stop Believin'
"Journey"
NEWS FLASH!!!
Journey goes back to back WB/BOS at Cabrillo Kennel club for a 3 point and a 4 point major!
She now has 8 points and has only been out 5 weekends!!

Journey at 4 months old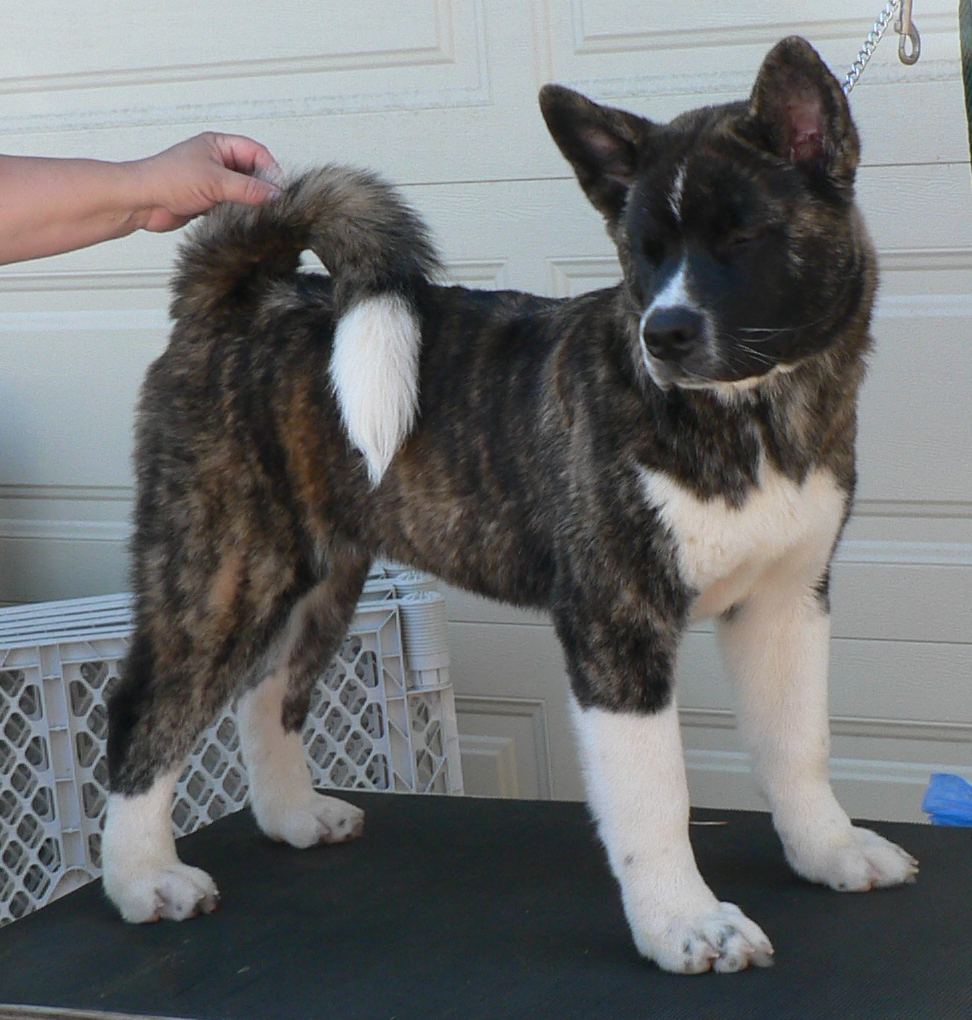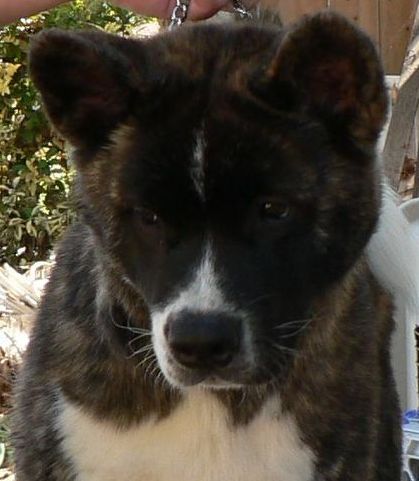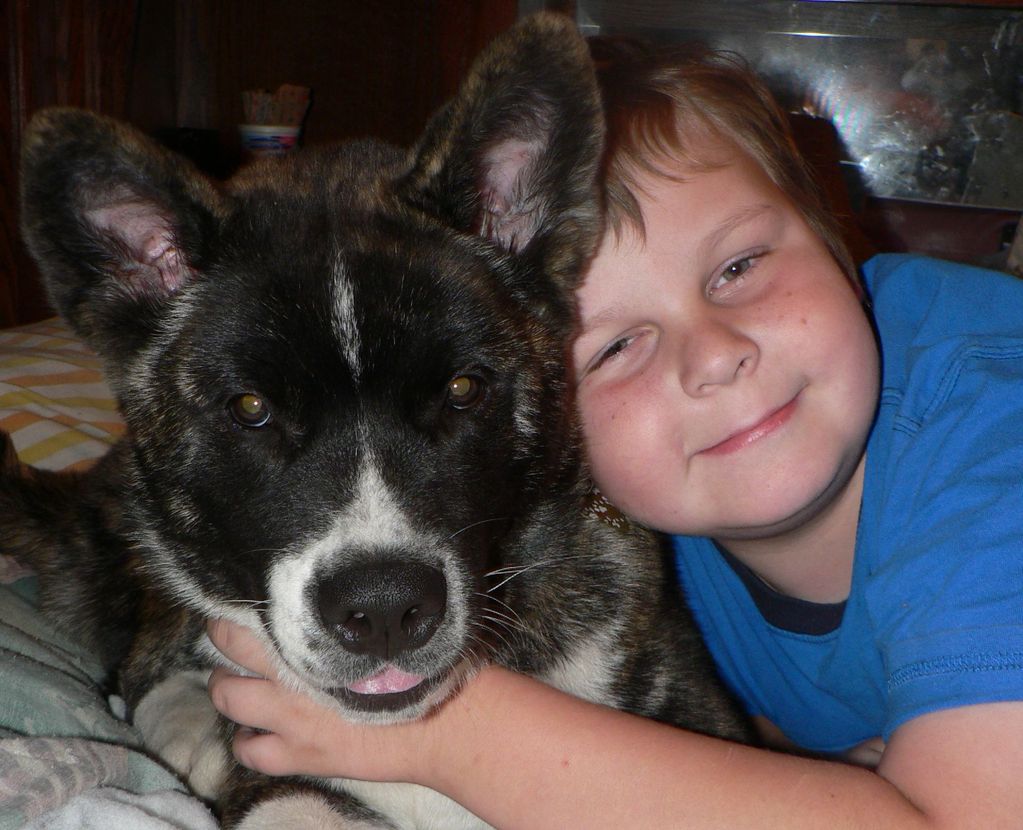 Journey goes to her first puppy match at 5 months old, and wins BOB & a Group 1!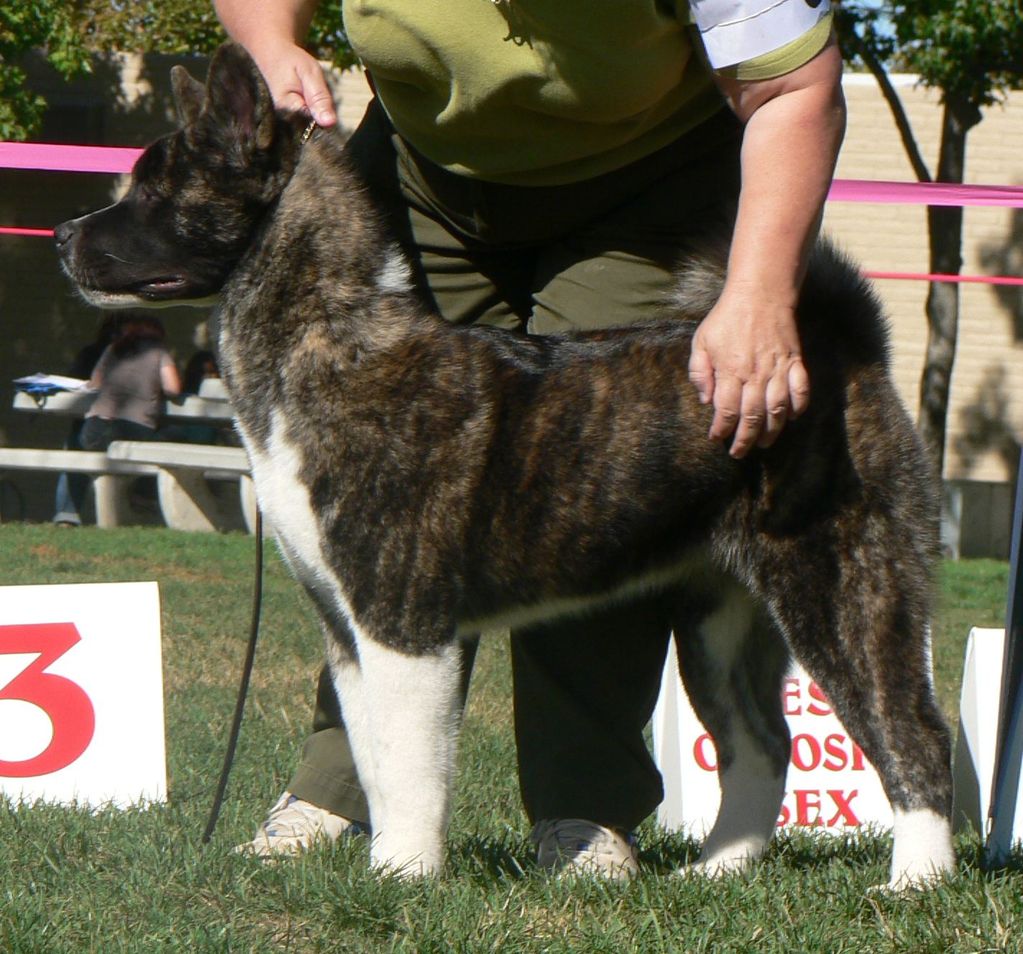 Charm & Journey watching brother Sosuke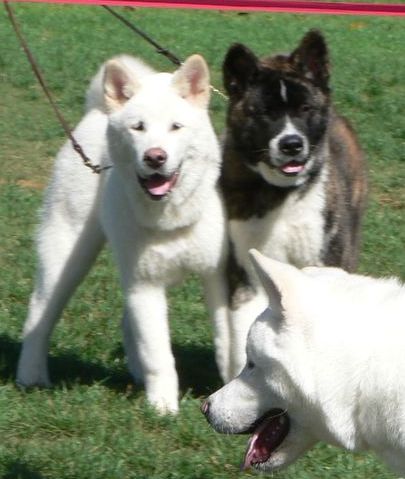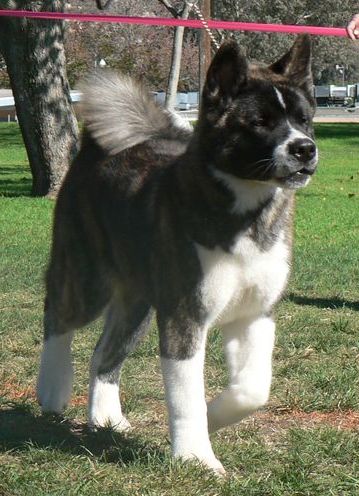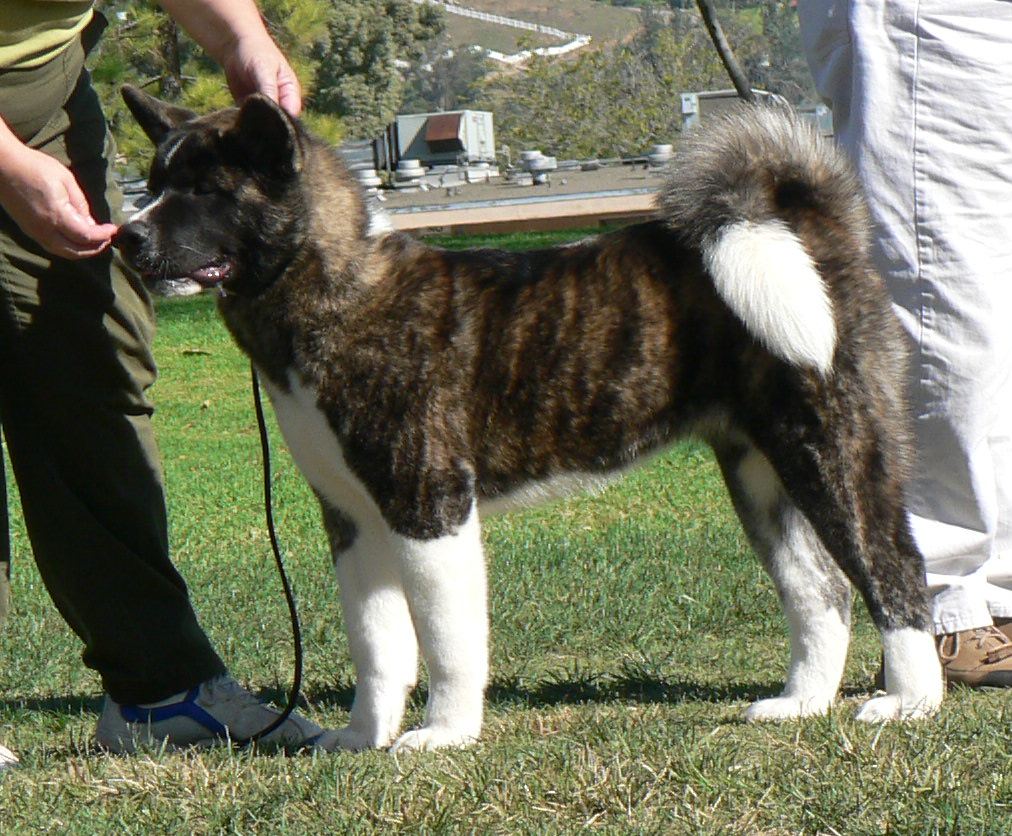 Journey 6 months old
Photos by Kris
Journey, Tuner & Charm being wonderful Ambassadors for the breed. Working the Meet The Breed Booth at Eukanuba Dec 5, 2010
I want to thank Betsy for emailing me this photo she took at Meet The Breeds. Thank you Betsy!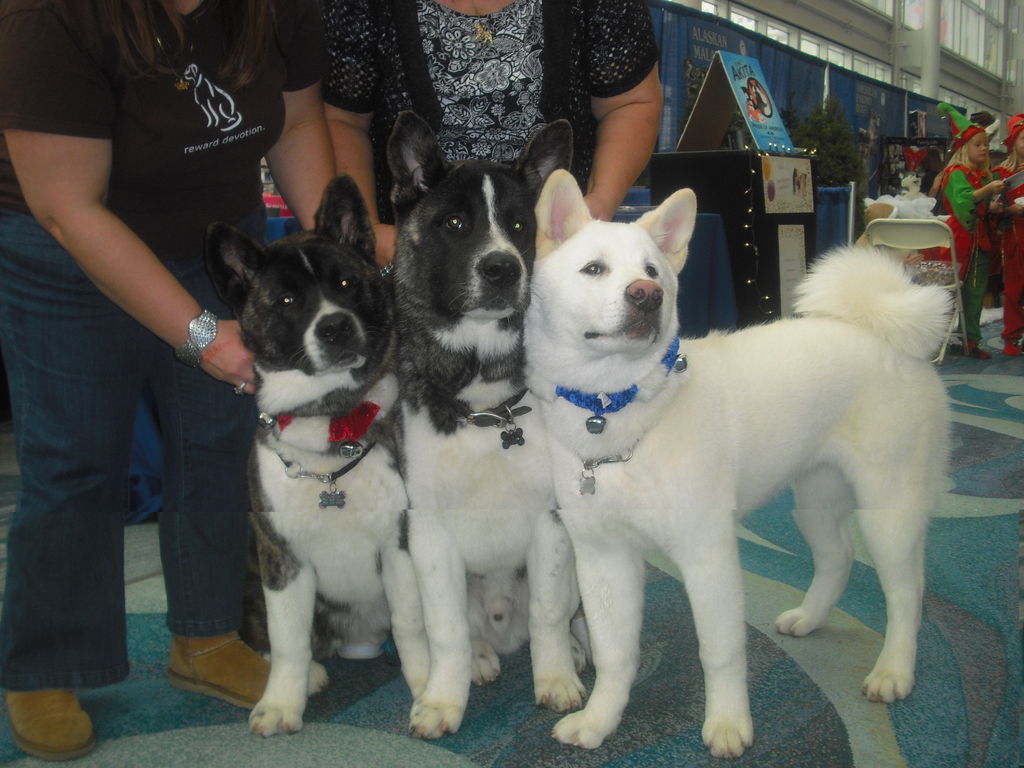 Breeders:

Linda Logan/Kiseki Akitas & C. Stanley

Owners:

Kiseki Akitas

DOB:

5 June 2010

HIPS:

ELBOWS:

PATELLAS:


OFA:


AK-13996E24F-VPI

AK-EL2034F24-VPI


AK-PA781/24F/P-VPI


normal - practitioner


CERF:

AK-363127


THYROID:

CHIC:





AK-TH422/24F-VPI


# 82524




Journey at Lake Matthews 4-29-2012
almost 23 months old.
I finally got my Mother Daughter photo :)
Vixen & Journey
Photos by Kris
Del Sur Kennel Club - WB -1st point

Judge: Dr. Lee Anthony Reasin

Bahia Sur Kennel Club

-RWB - BBE /BBE Group 1-

Judge: Dr. Sophia Kaluzniacki

Thank you Dr Sophia Kaluzniacki!!

Cabrillo Kennel Club
WB/BOS
* 3 pt Major*
Judge: Edna K. Gammill






Cabrillo Kennel Club
WB/BOS
**4 pt Major**
Judge: Mr George Marquis



Lake Matthews K.C.
RWB/BBE/BBE Group 3
Judge: Dr Sophia Kaluzniacki



BISS Ch. Dream Hi's A Walk To Remember

"Logan"

CH Dream Hi's Maximum Momentum, AOM


CH Yakedo's Walk in the Pawprints

CH Minda's Now and Forever

CH Dream Hi's if My Heart Had Wings Yakedo ROM

Ch Dream Hi's This I Promise You ROMP

Ch Yakedo's Charged and Ready

Ch. Moonlight Kiseki's Kall Girl, CGC


"Vixen"

UK BIS/Multi BOB Winner

Am. Ch. Rossimon By The Boss, AOM, ROM

Redwitch Prince Consort at Stecal

Rossimon The Diamond Cutter

Ch. Moonlight K's Nikko Of Mikado CGC

Ch. Dragonfire Mikado Ichiban

Moonlight-Starfire Golden Dream