Introducing
"Bunny"
CH. Bearfactz Beau's CtRfold Kiseki
UK BIS & Multi BOB Winner
Am Ch. Rossimon By The Boss, AOM, ROM
x
Can. Ch. Shebogi's Dream Come True
Thank you Brenda for this lovely girl!
She is a half sister to our lovely Ms. Vixen. Bunny is co-owned with my son Kris.
Breeders:

Bearfactz Akitas

Owners:

Kiseki Akitas

DOB:

22 Aug. 2008

OFA:

AK-13633E24F-VPI/Excellent

CERF:

AK-4830/10,12

THYROID:

AK-TH341/21F-PI /normal

# 68371
Thank you Anita for this gorgeous head shot of Bunny!
5 months old
BB (Bunny's sister) and Bunny at 6 months old.
**Bunny takes a Group 3 placement at her first match!**
Look for Bunny in the ring early spring 2009!
Bunny at 9 months old.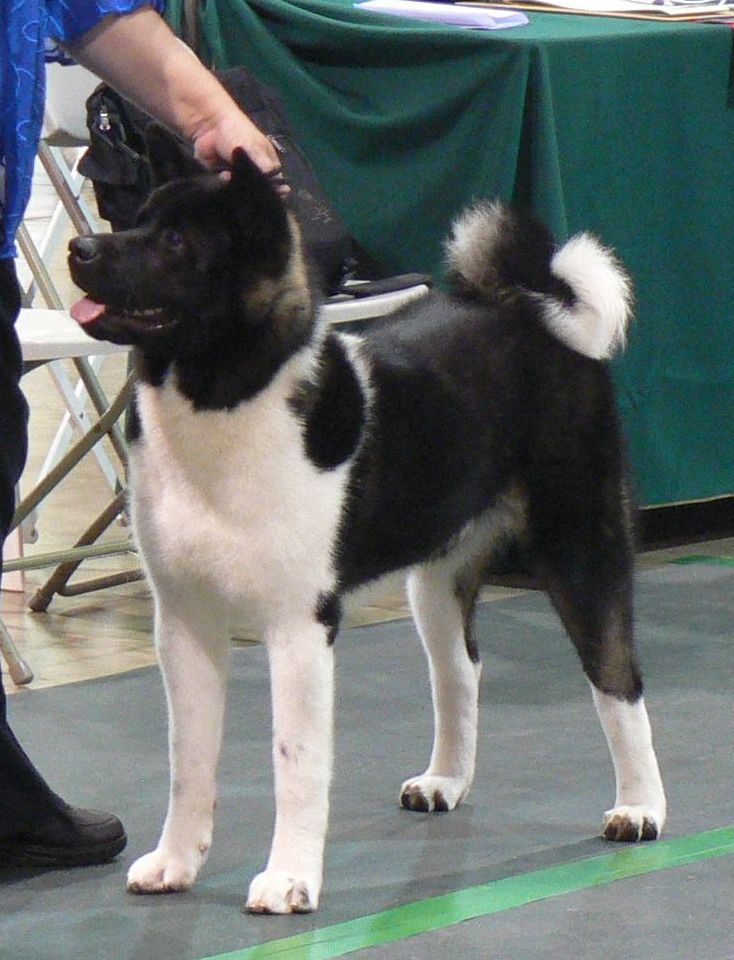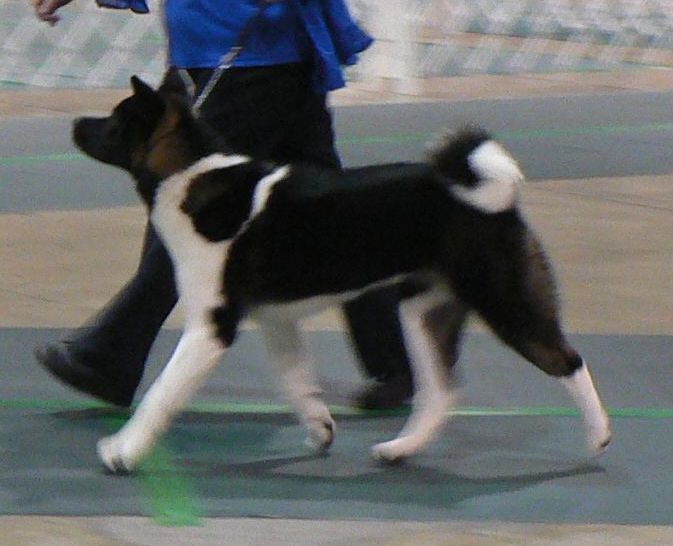 A few pictures taken at Mt Palomar Show.
Bunny at 21 months old.
Photos courtesy of Kris Logan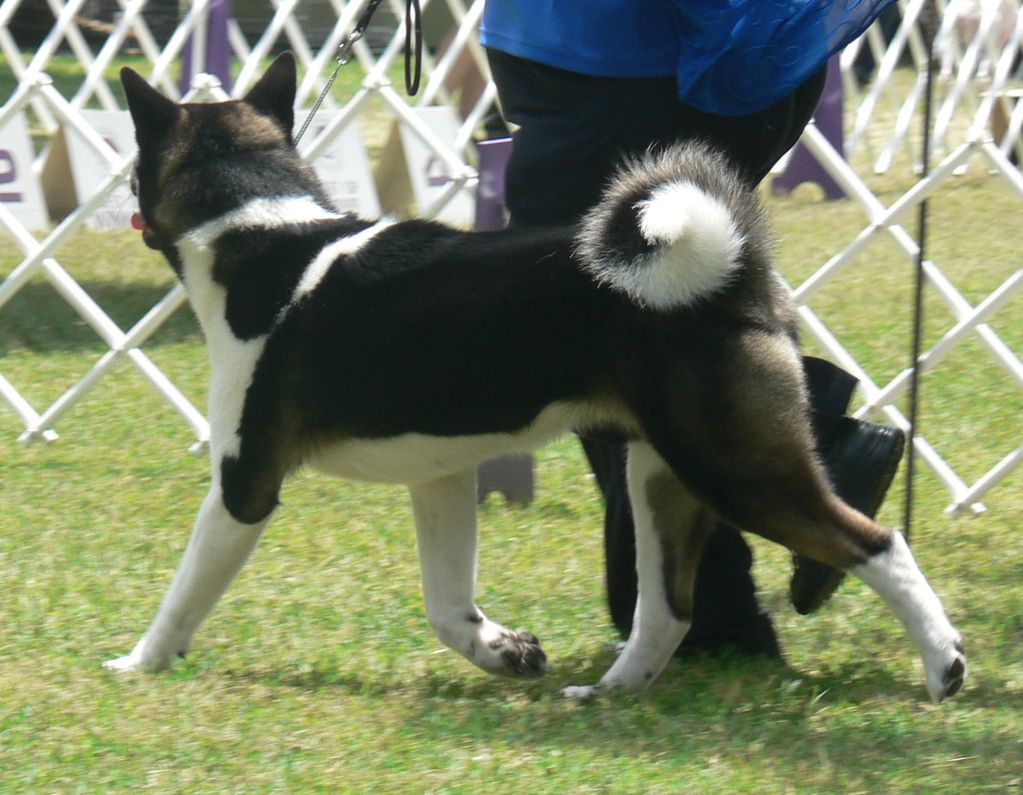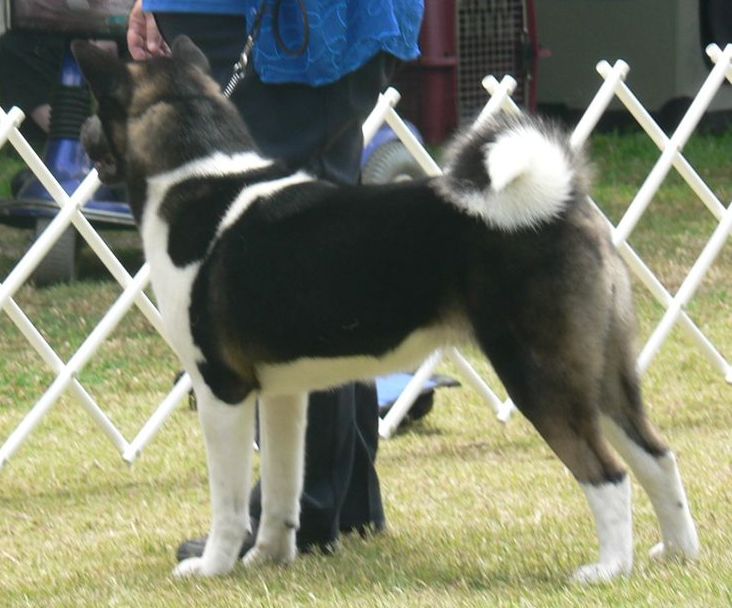 Kris out did himself with this photo! Fabulous job Kris!
Ms Bunny at So Bay shows 1 week before turning 2 years old.
(click on photo to view full size)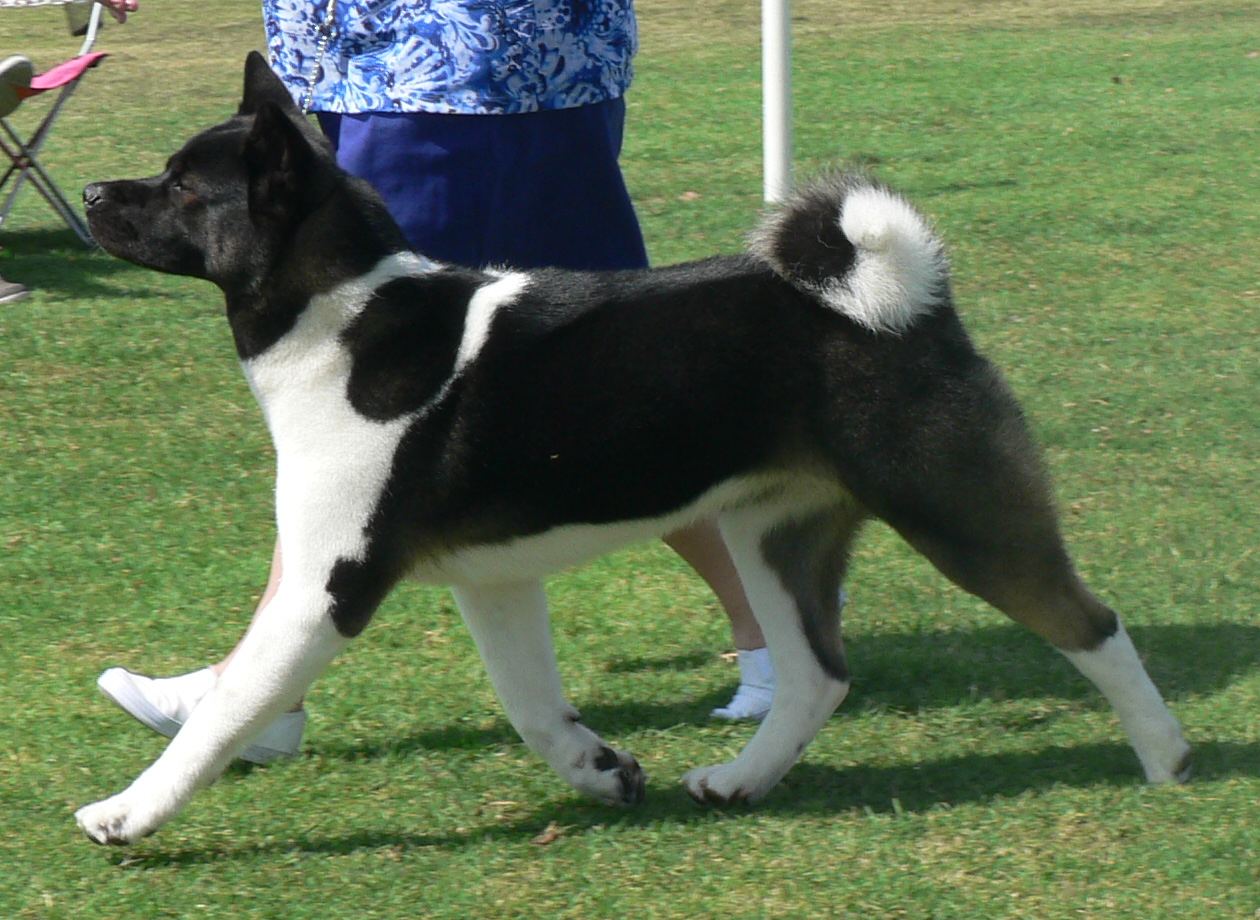 Bunny has hit the rings and is making an impression.

****NEWS FLASH****
April 30, 2011 - Bunny goes BEST OF BREED OVER SPECIALS for a 4 Point MAJOR at Lake Matthews Kennel Club!!!
May 28, 2011 - San Fernando Kennel Club - Bunny gets her second major to become a NEW CHAMPION!
May 29, 2011 - San Gabriel Valley Kennel Club - *MAJOR* SELECT - first day out as a special :)
Please click on thumbnails to view photo full size.
Bahia Sur KC -WB Judge Mr. George Marquis

1st point

Bahia Sur KC - WB/BOW/BOS - over the bitch special - Judge Mrs. Lesli Valiunas

Mt Palomar KC - WB/BOS - Judge: Marion McPherson

Mt Palomar KC -WB/BOS - Judge: Dr. Keating

Santa Ana Valley KC - WB - Judge: Mrs. Terry DePietro

Santa Ana Valley KC WB/BOS - over the bitch special-Judge: Mrs. Terry Berrios

Riverside KC - WB/BOS -Judge: Dr. Robert Smith

-photo by Kris-

Silver Bay Kennel Club

-WB-

Judge: Mr James D Ellis

Silver Bay Kennel Club

-WB-

Judge: Mrs Sandra E Ellis

Lake Matthews KC

WB/BOW/BOB

**over specials for a 4 point MAJOR**

Judge: Mrs Paula Nykiel

Lake Matthews KC

WB/BOW

Judge: Mrs Arlene Davis

2 pts

Photo by Jerry Denney

**NEW CHAMPION**

Mission Circuit

San Fernando KC

WB/BOW

**3 Pt Major**

Judge: Mr James Reynolds

Major Select

First day out as a Special

photo by Kris
UK BIS / Multi BOB Winner

Am Ch. Rossimon By The Boss, AOM, ROM

"Beau"

Redwitch Prince Consort At Stecal

Goshen Heir Apparent At Redwitch


Lizda Zee-Zee Flash

Rossimon The Diamond Cutter

Shinzam Hawk the Welder For Lunchart

Krystaka Dream Girl

BPISS Can. Ch. SheBogi's Dream Come True

"Darbi"

Am Ch. Day Dream's Encore

Am/Can Ch. Excalibur's Atomic Playboy ROM

Am Ch. Sho N'Tels Amazing Mazy Yea

BISS Am/Can Ch. Cashmere's Chasing A Rainbow

Am Ch. Crown Royals Times Of The Sign AOM

Am. Ch. Crown Royal's Rainbow Warrior ROM